Part # 4K28
---
SiriusView 28" 4K Ultra Hi-Definition High Contrast LED Monitor

---
Display
Screen Size
27.89 Inch
Max. Resolution
3840 x 2160 @ 60Hz
Pixel Pitch
0.16 x 0.16mm
Brightness
300cd/m²
Contrast Ratio
1000 : 1
Aspect Ratio
16 : 9
Viewing Angle (H/V)
170° / 160°
Display Color
1.07 Billion
Response Time
< 5ms (Gray to Gray)
Video System
NTSC / PAL
Frequency (H/V)
60~75 KHz(H) / 55~75 KHz(V)
Interface
Display Port In (ver. 1.2)
1
HDMI In (ver. 1.4)
1
DVI-D In (Dual)
1
3G-SDI In / Out
1 / 1
Audio In
1 (for VGA & DVI)
Audio Out
1
VGA In
1
Transmitter
Remote Control
Yes
Audio
Built-in Speakers
Yes
Features
Multi Display Function
PIP / PBP
Noise Reduction
Yes
Image Rotation
Yes (Landscape & Portrait)
Menu Rotation
Yes (Landscape & Portrait)
Aspect Ratio
Yes (Full, 4:3, 5:4, 1:1)
Dynamic Contrast
Yes (ON / OFF)
Gamma Selection
Yes (1.8, 2.0, 2.2, 2.4 and 2.6)
Color & Monochrome Selection
Yes
Super Resolution
Yes (ON / OFF)
Dimension
Outline Dimension
25.91 x 6.30 x 17.28(Inch) ( W x D x H )
Cabinet
Color
Black
Material
Electro-Galvanized Steel
Desk Top Stand
Yes (Height Adjustable)
Power
Electrical Ratings
AC100 ~ 240V(50/60Hz)
Circumstance
Operating Temperature
0 ~ 40° C / 32 ~ 104° F
Storage Temperature
-20 ~ 60° C / -4 ~ 140° F
Mounts
VESA™ Mount Size
100 X 100mm
Wall
SYWB-5, SYWB-10, SYWB-30, SYWB-31
(Optional. See product sheet for details)
Ceiling
SYCMK-01


(Optional. See product sheet for details)

*Design and Specifications are subject to change without notice

Front View of 4K28

Dimension


*click on above picture for enlarged view

Free Ground Shipping( A $55 Value) *Click for details
---
4K28 is a true manufacturer of LCD CCTV monitors. It is true Commercial Grade with FCC Class A Certification - Built to Run 24 x 7 x 365 continuously. The monitor is designed, engineered and manufactured with CCTV PCB boards and circuitry making these the LCD solution for your security surveillance.
The newly developed 4K UHD 28 Inch 4K28 is professional monitor featuring a full 4K 3840 x 2160 resolution. These monitors accept 4K signals at the multiple various video interface, Display port / 60p, HDMI / 30p, DVI-D / 30p also accept full SDI signal & VGA up to 1920 x 1080 / 60p for various application use.
FEATURES :
High Contrast 3840 x 2160 Resolution Panel with LED Backlight
Anti-Reflection Front Coating
Full 60fps Frame Rate (Display port)
Multi-Input Interface: Diplay Port, HDMI, DVI-D, SDI, VGA
Image Rotation: Landscape and Portrait
Menu Rotation: Landscape and Portrait
Aspect Ratio: Full / 4:3 / 5:4 / 1:1
Dynamic Contrast: ON / OFF
Gamma Selection: 1.8 / 2.0 / 2.2 / 2.4 and 2.6
Color and Monochrome Selection
Super Resolution: ON / OFF
Wide Viewing Angle
Industrial Grade Metal Cabinet
Height Adjustable Stand
Product Interface :

A. DC12V In

: DC power input
F. HDMI IN

: Digital HDMI signal input
B. SDI Lamp

: Light indicating of SDI in
G. DP IN

: Display Port signal input
C. VGA IN

: VGA (PC RGB) signal input
H. AUDIO IN / OUT

: Audio signal input & output
D. SDI IN / OUT

: SDI signal input & output
I. USB IN

: USB input for system update
E. DVI IN

: Digital DVI signal input
---
More photos ( Click for enlarged views )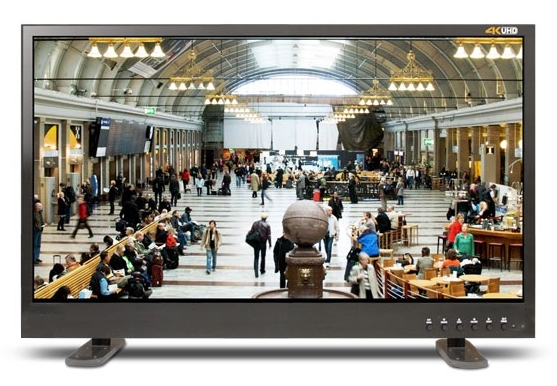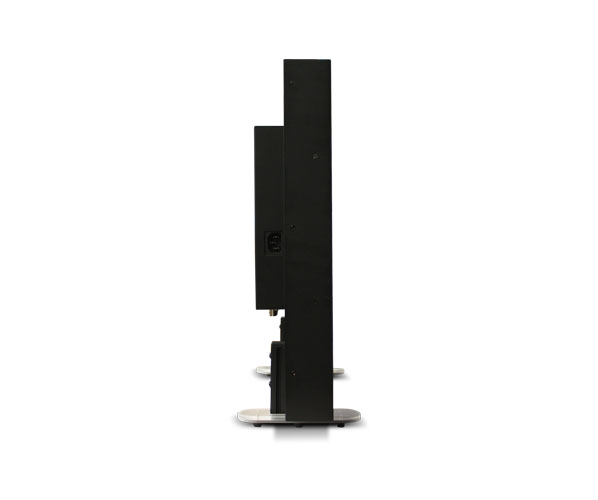 ---
Ordering information :
Part #
Description
4K28


Price:$2,030.00
28" 4K Ultra Hi-Definition Monitor



For more information, please visit our company web site at
https://www.rackmountmart.com/



Prices and availability subject to change without notice. Product images may be generic and may not reflect actual item purchased. Synergy Global Technology Inc is not responsible for any typographical errors. Specifications subject to change without notice. Legal.



Copyright 2002-2021 SYNERGY GLOBAL TECHNOLOGY INC. All rights reserved.